Ocean
Floors 14 and up of this landmark skyscraper were converted to rental apartments

More Info ›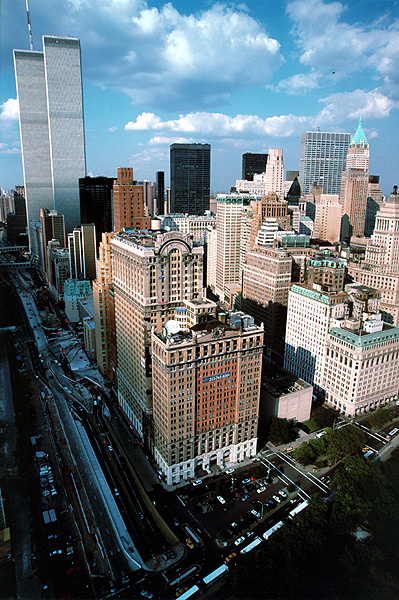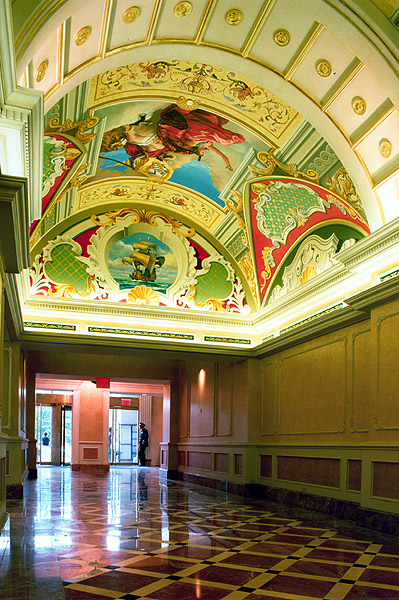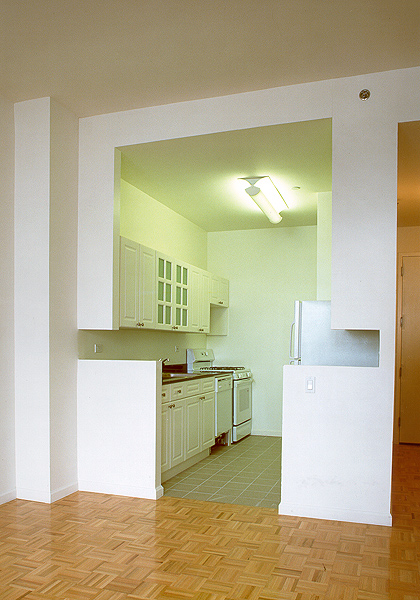 Ocean
1 West Street, New York City

At The Ocean, AKM Architects converted nearly 500,000 square feet of office space to residential rental apartments. The multi-building complex includes two historic structures circa 1902 and 1910
, which have since been designated New York City Landmarks.
Maintaining office and commercial uses on the lower 13 floors required separate residential and commercial ground floor elevator cores. At the top of the building, a former private club is now duplex penthouses. Reconfigured bulkhead layouts allow private rooftop terrace access, yet are hidden from street view.
A common rooftop recreation area nestled between penthouse bulkheads has splendid harbor views. Other accessory amenities include a 100-car garage, "technology center" offices, concierge facilities, laundries, and a fitness center.
Lobby design: Wilson Associates.
Photography: Julian Olivas/Air-to-Ground
[ RETURN TO PHOTOS ]