LINC LIC Update
March 2013
LINC LIC, a new 42 story high-rise residential building in Long Island City designed by AKM, is nearing completion and occupancy. The masonry is close to complete, as is the window wall system which allows floor-to-ceiling glazing in many spaces.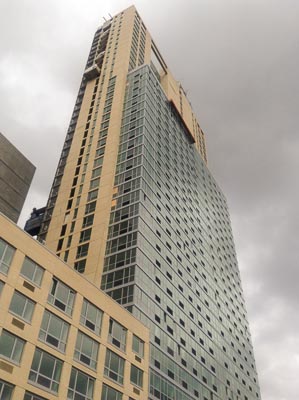 Located at 43-10 Crescent Street, 709 apartments are arranged on floor plates designed to optimize the views in all directions, and in particular toward the Manhattan skyline.
The building includes landscaped roof terraces for tenant use, and additional green roof areas. There are tenant lounges
, a fitness center, interior squash and basketball courts
, and a parking garage.